Inside this issue

Subscribers Only
sponsored by ..

Viewpoint
Editor's Letter
editor@onlandscape.co.uk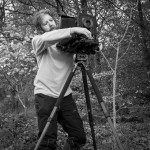 Can landscape photographs have animals in them? The simple answer is "your landscape photographs can have whatever you want in them" because it's your photography. However, I feel that including animate objects in a landscape can have the potential to distract from the landscape being the main subject of a photograph. This is obviously true if we include a human in a photograph at anything other than an incidental and small scale. The inclusion of other animals obviously depends on scale as well. A deer or a herd of bison from a distance can give a truthful representation of a scene. It becomes fairly clear to most people when the animal starts to become the subject. In this issue, Theo Bosboom pushes the boundaries of what is animal and what is landscape with his article on photographing limpets. With a motive speed that is barely discernable, most people would probably consider them a part of the coastal landscape, just like mussels, but they're definitely animals and you only need to see Theo's video of them from our On Landscape conference to understand just how fast they move (with a bit of video trickery). We hope you enjoy Theo's article and, if you want to hear more about his coastal work and limpet photographs, here's a link to the start of that section from our conference talks.
We'd also like to extend a request for people to think about submitting content for an Endframe or 4x4 Portfolio. We love seeing what people are working on the challenge of picking a favourite photograph and explaining why is something I always enjoy reading about. Send in submissions (or questions about submissions) to submissions@onlandscape.co.uk.
Click here to download issue 258 (high quality, 189Mb)
Tim Parkin
Content
Issue Two Hundred and Fifty Eight