Inside this issue

Subscribers Only
sponsored by ..

Viewpoint
Editor's Letter
editor@onlandscape.co.uk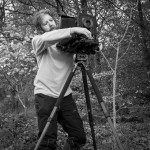 Joe Cornish and Simon Baxter's exhibition, which is detailed in this issue, reminds me of how much we've missed seeing prints hanging on walls over the last couple of years. It has to be said that there is very little to compare with a well-printed and designed exhibition of a photographer's work. I went to see Thomas Joshua Cooper's "World's Edge" exhibition in Edinburgh at Christmas, and it was an excellent culmination of Thomas' decades of work. It's sad to think it won't be seen by many of the people who hold him in high esteem. Likewise, with Joe's exhibition at Fountain's Abbey and Joe and Simon's work in the Yorkshire Moors (featured in this issue). This is why I was pleased to find there was to be a book to go along with Joe and Simon's exhibition. For all the faults in offset litho printing, it is still substantially more engaging than seeing images glowing on a computer screen.
Talking about exhibitions, if you're staying in or passing through the West Highlands, the Society of Scottish Landscape Photographers has a small exhibition at the Lime Tree in Fort William, which includes a couple of my old prints (I was hoping to print some new work but printer failure precluded it). You can find out more about the exhibition, which runs from 1st to 27th of August, on the societies website.
Click here to download issue 260 (high quality, 125Mb)
Tim Parkin
Content
Issue Two Hundred and Sixty