Inside this issue

Subscribers Only
sponsored by ..

Viewpoint
Editor's Letter
editor@onlandscape.co.uk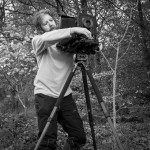 Every now and again, we have people emailing to tell us that they can't find the time to read all of the content in On Landscape or that they're only interested in some of the content. Instead of being surprised by this feedback, I'm actually happy because this is a design feature, not a bug. Let me explain.
My first passionate hobby was music. Like many, I played the guitar when I was young and when at university, I developed a love of indie bands from different genres like The Pixies, New Fast Automatic Daffodils, Red Lorry Yellow Lorry, Stiff Little Fingers, Television, etc. But I was also a part time DJ and had a wide-ranging taste from hip hop and acid (Eric B and Rakim, The Jungle Brothers, Voodoo Ray) to soul and reggae (I DJ'd in an all night Jamaican drinking establishment).
When I left the university, I ended up in a range of bands from Indie Dance and Swervedriver inspired pseudo-grunge to Tool wannabe's and more. Finally, I worked as a scout for a record label for a time where I even developed a partial taste for country music (although western was always a step too far for me - maybe Kris Kristofferson and the old Fulsom City Blues hit the right notes).
I was an avid reader of the music press at the time and had subscriptions to most publications, including a few production magazines like Sound on Sound. Looking back, I realised that for most music fans, the majority of interviews and articles in these magazines weren't relevant. Happy Monday's fans weren't going to read an interview with Robert Smith and Tony Wilson's opinions on the future of house music weren't going to engage a grunge kid (if anybody). However, when these fans did find an article in the magazine that engaged them, they wanted something in-depth, something they could get their teeth into.
I hope that On Landscape is a bit like those music magazines and that, even if you don't read or aren't interested in everything you find, the stuff you really like makes up for it.
Of course, if you are like I was with my eclectic music tastes, then you potentially might like most of the articles, and your only challenge will be finding the time to read them all!! ​​On Landscape is mostly influenced by what is engaging to myself and the photographers I speak to (and our contributors), hence there have been more articles about art and philosophy in recent months. But if you have any suggestions for things we're missing out on in the magazine (we've had a few people asking for articles like Joe's old Lightroom videos and the occasional technique-oriented piece) please let us know!
Click here to download issue 261 (high quality, 158Mb)
Tim Parkin
Content
Issue Two Hundred and Sixty One