Inside this issue

Subscribers Only
sponsored by ..

Viewpoint
Editor's Letter
editor@onlandscape.co.uk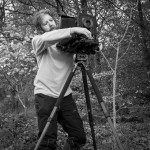 "Twelve significant photographs in a year is a good crop", so says Ansel Adams. I think even that is ambitious given that this would give over 500 over his lifetime - I'm not sure I've seen more than a hundred memorable classics. Then again, what does 'significant' mean? Joe Cornish may not think all of his photographs are 'significant' but they're bloody good and we're proud to include them in our Christmas issue.
To be honest, I think for most photographers, one significant photograph per year is a perfectly acceptable amount. I've been rooting through my photography pile over the last year, wondering if anything is worth including and, like Joe mentions in his article, many of my top twelve images aren't actually landscapes. I have started to get that creative itch again though and on our last walk in Glencoe I was back to enjoying the processes of photography. The end result might not be the the best photographs I've taken, not even the best this year, but is was a step in the right direction.
BEST OF 2022
If you've got a favourite photograph from 2022, significant or not, we'd like to hear from you as we're putting together a 'best photograph of 2022' article for the New Year issue of On Landscape. You've got until 5th of January to choose something and the submission details are in the Joe Cornish best of 2022 article. We'd really like to see what you've been up to so if you have time between Christmas and new year, go have a dig in the catalogs for us.
Until then, have a great christmas break and we look forward to seeing you again in the New Year!
Click here to download issue 270 (high quality, 153Mb)
Tim Parkin
Content
Issue Two Hundred and Seventy