Inside this issue

Subscribers Only
sponsored by ..

Viewpoint
Editor's Letter
editor@onlandscape.co.uk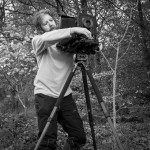 Over the last few years, I've spent a lot of time walking and climbing in our local mountains, but not a lot of time dedicated to photography. Last week, I spent a day above the Nevis Range ski resort, hoping to do some winter climbing and also to start combining it with my landscape photography practice.
Part of the preparation for days like this is to assess the avalanche conditions and, on the west coast of Scotland, some local conditions make this very challenging. Firstly, the weather is very complex, we have six air mass types that can bring various humidity and temperatures. And the prevailing weather comes from the West, directly off the Atlantic, which means it's really energetic!
All of this really active and regularly changing weather means lots of snow and, more importantly, lots of snow movement. We also have temperatures that often hover around freezing, with the freezing level moving up and down the mountains to make the situation more complicated still (not many long-term deep freezes like Europe or North America).
Why am I talking about snow and weather? Because of this rapidly changing environment, it can be dangerous, sometimes very dangerous. We have independent teams of people making avalanche forecasts (sais.gov.uk), but even that is 'flawed'. Not because they're wrong but because the local environment and conditions are quite often more important than the general forecast. In other words, it's up to you to be able to self-assess the possible dangers.
The good news is that if you read the latest information about avalanche safety, have the right gear and are prepared to modify your route choices or turn around, you'll most likely be safe. But if you want to really be safe, at least in the UK, I highly recommend getting a guide to take you out and teach you about winter mountain safety and avalanche hazards. Winter Mountain Leaders are crazily cheap in this country compared with abroad, and you can arrange to go out in a group with them to share the cost. (There are also people like Alex Nail who organise workshops with a winter mountain leader, so you can combine all this learning with photography!)
Every year in the Highlands, we have multiple deaths, often not reported beyond the area, that could potentially have been avoided through greater awareness. Winter is an amazing time to be out in the mountains, so however you do it, please make sure you're safe out there!!
Click here to download issue 275 (high quality, 100Mb)
Tim Parkin
Content
Issue Two Hundred and Seventy Five