Inside this issue

Subscribers Only
sponsored by ..

Viewpoint
Editor's Letter
editor@onlandscape.co.uk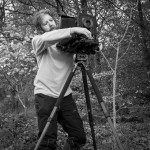 I bought a drone… I know, those annoying buzzy things that plague the skies of every beauty spot, and here I am adding to the problem! I'm hoping I won't annoy too many people though, as I'm far too embarrassed to fly a drone where people can hear it. So I'll keep it for quiet places or moments (which suits my photograph anyway).
But why now? Nearly all drones have had one big problem, for me at least, and that's the focal length. The norm seems to be a focal length in the order of 24mm, and whilst I don't have a problem with wide-angle views, they aren't my primary focal length, and when I do take views from a distance, like with a drone, I'm predominantly using a mid to long focal length.
But this is where things have recently changed. Just like the way phones have an increasing number of lenses (well, actually cameras), the new Mavic 3 Pro now has a gimbal with three focal length options. And, unlike phones, these tend to the longer focal lengths instead of wider ones.
The main lens has the usual very high quality 24mm, but the drone now has a pretty good quality 70mm and a quite reasonable quality 166mm. For me, this ups the drone from a single trick pony to something I can see myself getting creative with.
It has yet to arrive, but I'll be documenting my efforts using it over the next few weeks.
Click here to download issue 279 (high quality, 125Mb)
Tim Parkin
Content
Issue Two Hundred and Seventy Nine