Inside this issue
Stories from the Land
Interviews
Jem Southam in conversation with Andrew Nadolski

Andrew Nadolski
Andrew Nadolski is a professional designer and photographer based in Exeter. His series 'The End of the Land' has been exhibited in museums and art galleries across England and has been published as a book by Headon House.
Jem Southam is critically regarded as one of the most important British photographers of the last twenty five years. Working with a 10×8 view camera and colour negative film, his patient pursuit of his art seems at odds with the frenetic pace of life in the 21st Century.
He predominantly works in South West of England, often returning to the same location time and time again to record subtle variations in the landscape, how it changes during the seasons and exploring the balance between nature and mans intervention upon it.
His photographs combine patient observation of the land with personal, cultural and literary references. Appreciating his work requires patience of the viewer, but this patience is hugely rewarded as layer upon layer of thought is revealed in his often complex photographs.
His work is included in many important collections including Rijksmuseum, Museum Folkwang, and the Yale Centre for British Art. He has been the subject of numerous solo shows including Tate St. Ives in 2004 and The Victoria & Albert Museum in 2006. He has exhibited widely in Europe, the US and the United Kingdom.
He is represented by the Robert Mann Gallery, New York and James Hyman Gallery, London and is currently Professor of Photography at the University of Plymouth.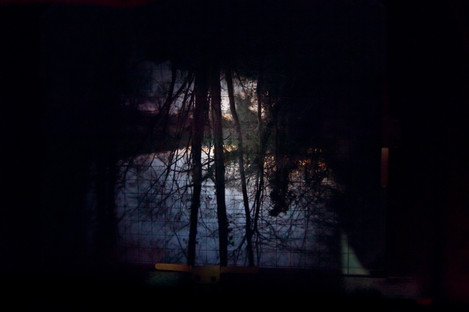 A bit of background…
… there is no place in our brain in which the answer to the question 'What is a river?' is simply lodged…
Andrew Nadolski
This is a premium article and requires a
paid
subscription to access. Please take a look at the
subscribe
page for more information on prices.