Plustek Opticfilm 120
State of the Art Film Scanning?

Amateur Photographer who plays with big cameras and film when in between digital photographs.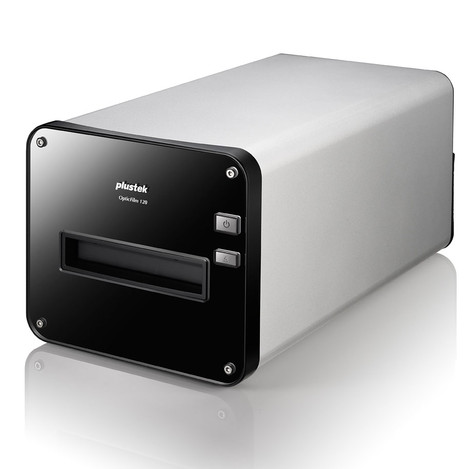 In the world of scanning there are three categories: the flatbed, the dedicted film scanner and the drum scanner. In recent years the only 'pro' scanner that you could buy new at a reasonable cost was the Epson V750: a flatbed that is capable of handling 35mm to 10x8 film. However it has always been the dedicated film scanner that has been the master at scanning medium format and 35mm film. The 'gold standard' is the Nikon 9000 (or 8000) but with no warranties or repair in sight these are becoming much rarer and good second hand units are now costing more than the original retail (the same is true of the Minolta Dimage Multi Pro).
Plustek announced a new competitor in this arena over a year ago, but it was only at the start of the year that units were getting into people's hands. There is a decent thread on the scanner on the rangefinder forum.
I received the scanner last week and I won't go into a box unpacking video as people have already done this. I also won't be going through how Silverfast works as what people are really interested are the results - and again other people have looked at these in depth.
What I will be looking at is resolution, highlight and shadow quality, negative scanning, the film holders and speed of operation. Now most people wouldn't be able to look at a single image of a scan and place the image quality's place compared with other scanners. The only way to give a good indication of scanner quality is to show the same film scanned across a few different scanners. To this end we've scanned a range of film on a well calibrated Epson V750 and a Howtek 4500 drum scanner.
Resolution
Most people are interested in how much resolution can be extracted from their film originals. This is the equivalent to the megapixel race (the only difference being that you can always get your film original scanned on a better scanner sometime in the future). So how good is the Opticfilm 120?
This is a premium article and requires a
paid
subscription to access. Please take a look at the
subscribe
page for more information on prices.