Inside this issue

Subscribers Only
sponsored by ..

Viewpoint
Editor's Letter
editor@onlandscape.co.uk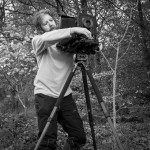 And ... relax ... The 2018 Meeting of Minds conference took place last week, and if you didn't look behind the scenes, you'd think it all went very smoothly (isn't that always the case). Our exhibition has to be one of the largest community exhibitions in the UK with over 160 images all printed by Fotospeed and universally praised by our attendees. Quite a few attendees told me that having the chance to chat over your own and your peers' prints was one of the highlights of the weekend.
Hopefully, you'll be able to see our speakers presentations on YouTube over the next couple of months as we're remastering them and uploading them once we have the primary backups.
Mostly though, a big thank you to everyone who took part in any way, from our 4K goliath projector loaned by Rob Cook at Canon through to all our stewards and speakers but mostly to the attendees who, despite a lack of herding ability, were universally friendly and engaging.
We're currently planning the 2020 conference, and if you have any thoughts on who you would like to see or ideas about what we could do differently with the conference, please let us know!
Click here to download issue 170 (high quality, 110Mb)
Tim Parkin
Content
Issue One Hundred and Seventy