Inside this issue
sponsored by ..

Viewpoint
Editor's Letter
editor@onlandscape.co.uk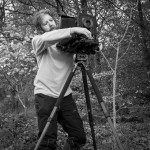 Well I think we broke a comment record last issue with the discussion on photography competitions and manipulation. Hopefully it will prove useful to somebody in the future. We've also been adding news at a regular pace so don't forget to check the page regularly. Like we mentioned last issue, we've uploaded a few articles already but we've got a few more arriving over the next few days including an interview with David Clapp about his filming with Canon cameras in the Lake District and with Simon Butterworth about his surprise win in the Landscape Photographer of the Year competition.
We've also been working on the PDF version of the magazine and we have a preview of it for you to download with a few older articles for you to check out. We plan to start producing these for each issue in the new year. You can download the preview PDF by clicking here.
Tim Parkin