Inside this issue
sponsored by ..

Viewpoint
Editor's Letter
editor@onlandscape.co.uk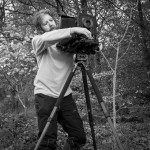 2013 already - how did that happen? Well I consulted an expert and they said something about Kepler and then "nuisance phone calls" at which point I gave up. Anyway! Photography! What a January it is here in the UK we've got all sorts of weather going on - mostly rain to be honest but all sorts of rain!
But we've got some good content for you from Joe Cornish answering your questions to Julian Barkway helping you organise your life (well .. ok, just your photos).
So whilst your preparing for a cold spell (or basking in the midday sun for our Antipodean colleagues) sit down and read/listen to our latest..
Tim Parkin