Inside this issue
sponsored by ..

Viewpoint
Editor's Letter
editor@onlandscape.co.uk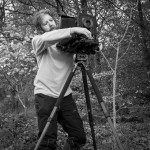 Composition is at the heart of what we do as landscape photographers - more so than in any other genre arguably. And yet finding compositional balance in complex environments is chaotic environments where there is very little inherent structure is something that is incredibly challenging. Julian Barkway approaches the problem in this issue's "Composing Chaos" where he deconstructs some of his own images to show the .
Adam Pierzchala takes a workshop in Tromso in autumn and shows just how much this area has to offer above and beyond the 'green stuff in the sky'. At the other end of the saturation spectrum Charles Twist talks about his recent exhibition of Van Dyke prints of the Yorkshire Moors all taken with 150 year old lenses - a timeless combination.
Judging by Norman McClosky's photographs of Ireland, this country has so much to offer the landscape photographer and I'd be surprised if purchasers weren't booking trips over there to sample it's beauty.
We're continuing with our regular 'End Frame' feature this week with Julian Barkway looking at one of Joel Meyerowitz's classic Cape Light images and we have a new regular feature from Joe Cornish, "Joe Blogs".
Finally we have a great set of images from German photographer Timo Lieber who is also going to be writing about a trip to the United Arab Emirates he made recently.
Tim Parkin
Content
Issue Seventy Five