Inside this issue
sponsored by ..

Viewpoint
Editor's Letter
editor@onlandscape.co.uk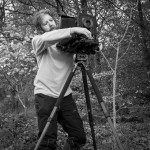 We've been listening to a bit of feedback from our readers saying that although they would love to use Photoshop for their work, it's too expensive. We agree and hence we're going to be trying to use Lightroom for a lot of our post processing demonstrations. In order to get the ball rolling, I've been working with Joe on a series of Lightroom tutorials. The goal of the tutorials isn't to teach you how to use Lightroom from the ground up but to teach you how to post process landscape photographs. I see this as a big difference. Learning what the knobs and sliders do with a piece of software is a lot different than knowing how to use them in anger. It's like learning that a steering wheel turns the car left and right and learning how to drive.
Our goal with any of our software demonstrations will always be subservient to bringing out the best of a good photograph (although we skirt around the edges of defining just what a good photograph is!). Our first instalment gets your started in how to assess images but we'll be jumping into actually applying what we've learned in the very next issue so if you've got anything you'd particular like to know about - don't forget to leave some comments!
Tim Parkin
Content
Issue Seventy Six