Inside this issue
sponsored by ..

Viewpoint
Editor's Letter
editor@onlandscape.co.uk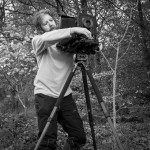 Finally Canon have 'announced' their contender in the megapixel wars (not before time I hear many people say) and the interesting rumours are that they will be collaborating with Sony to provide the sensor. This can only be good news for both companies as the patent exchange will undoubtedly improve cameras on both sides.
People will undoubtedly say "we don't need more megapixels!" and "but our lenses won't cope!" but the short answer is that the latest megapixel peak has always been a popular camera and this new 5Ds be just the same (until Sony announces theirs!) and our current lenses have been fine on the 7D with the same pixel density and Nikon and Canon film lenses from the 70's have been keeping up with digital sensors so far (and there is always the Otus!)
Anyway - I was going to be writing a few blog updates from Iceland but the reality of travelling around the whole island, taking photographs from dawn to dusk and then staying up for the occasional aurora was a little more tiring than I thought. It's surprising how much mental energy using a camera takes up.
However, Joe Wright has been a star and has been keeping to fires burning whilst I'm away and Dav Thomas has been lightly sautéing the PDF to. So please enjoy this current issue and we'll have more about the latest rounds of the megapixel wars in the next!
Tim Parkin
Content
Issue Eighty Seven