Inside this issue

Subscribers Only
sponsored by ..

Viewpoint
Editor's Letter
editor@onlandscape.co.uk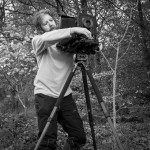 Blue sky days. The definition of purity, happiness and peace - apart from for we landscape photographers that is. For a landscape photographer, a midsummer blue sky means uninteresting, tedious and challenging and images that are more likely to exist on your computer as a desktop background than a five-star prize winner. And so, as we approach midsummer the UK is experiencing a spell of beautiful weather that means foreground interest is more likely a burnt burger than a rotund rock and the only thing less desirable than going outside for photography is being told what a great day for photography it must be.
However, it shouldn't all be desperation - the hedgerows are full, the canals have rushes and grasses aplenty, and the fields are filling with wildflowers. A change of focus is all that's needed - or you could just enjoy the sunshine without a camera (perish the thought!).
Click here to download issue 115 (high quality, 126Mb)
Tim Parkin
Content
Issue One Hundred and Fifteen