Inside this issue

Subscribers Only
sponsored by ..

Viewpoint
Editor's Letter
editor@onlandscape.co.uk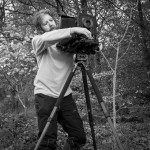 Sky Arts has recently broadcast a series of TV programmes called "Masters of Photography". The premise is that a group of 'wannabe' masters are selected (by god knows what process) to be 'apprentices' under a judging panel consisting of proper 'masters' (presumbaly) with a few select 'supermasters' to drop in in each episode. The photographers get challenges each week, the first of which was 8 hours in Rome to take a single picture which said "Rome!" and the second was a night in Berlin to take three pictures which said "A Night in Berlin!". The results were fairly predictable (it took about ten minutes until the first homeless person was bribed into posing) and the judging was the usual "You are all useless, you need to get better and we can help" with the occasional sprinkle of "you don't want to be doing it like that, do it like I do!".
My gut feeling says that there should be no such thing as 'competition' in photography but I've changed my mind recently and think that as long as people know there won't be a 'winner' as such, just someone whose photographs satisfy the judges most then I don't see a problem. What I do see as a major problem is the whole idea that the "Masters" know best and that any creativity must be stamped out in the cause of conformity.
Why can't a program be about inspiration and development? Why can't the "masters" be masters of communication and empathy? I would envisage a landscape photography version where the leaders help the 'contestants' find out what they would like to acheive and everyone wins. If there has to be a single winner, let the contestants work it out between them. Or perhaps I'm just a big hippy and wouldn't have the strength to say "You're fired!". Well we know where that ends up don't we...
Click here to download issue 119 (high quality, 147Mb)
Tim Parkin
Content
Issue One Hundred and Nineteen