Inside this issue

Subscribers Only
sponsored by ..

Viewpoint
Editor's Letter
editor@onlandscape.co.uk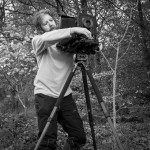 If you've looked at the internet at all over the last few days you can't miss the fact that April Fools day has come and gone. With rumours from Sony and Nikon merging to the discovery of a 'depolarising' filter, it's been difficult to take anything seriously at all, no change there really in the present climate.
Now that's all over we can tell you about some 'real facts' like the 10th Connected exhibition at the Patchings Art Centre next weekend. I've got a few pictures included and will be visiting to see the talks and have a look at some of the other exhibitors (it's hard to beat seeing images printed and framed after all).
I'll also be trying to talk a few people into submitting 'End Frames' for us, in our all-consuming house move we've run out and would love to hear the stories behind your favourite images. If you want to see what's involved, here is one by Paul Arthur and another by Karen Thurman.
Click here to download issue 134 (high quality, 108Mb)
Tim Parkin
Content
Issue One Hundred and Thirty Four