Inside this issue

Subscribers Only
sponsored by ..

Viewpoint
Editor's Letter
editor@onlandscape.co.uk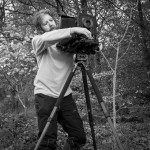 It's that competition time of year again and just after the announcement of the UK's Landscape Photographer of the Year winners, it's the Wildlife Photographer of the Year's turn. I was lucky enough to sit next to this year's winner, Brent Stirton, whilst attending last year's award dinner. Listening to him tell me the story about his series of images put into perspective the large gap between the typical landscape photography competition and something like wildlife photographer of the year.
I'm not meaning to denigrate any particular competition or genre, a purely aesthetic ranking of photographs is not inherently bad in any way, but it can leave one with a desire for something extra. Most landscape photographs are unlikely to have to same raw depth as Brent's winning image but whilst talking about this with a few photographers, it struck me that what is really missing in most of the photographs I see in landscape photography is any sense of 'story'. And this sense of story doesn't have to be profound, look at Jem Southam's "River Winter", Colin Bell's "Healing", Jane Fulton Alt's "The Burn", Michael Jackson's "Poppit Sands". Like extending single words into meaningful sentences, these photographers use the sets of images they produce to give grammatical structure to their work. Where an individual image may be interpreted in many ways, each additional images in a series closes the possibilities and hones the intended interpretations and implied narrative.
Working in this way also reveals more about the photographer, not only in their subjects of interest but because most of the decisions that go into each image are intentional and hence quite personal. I for one would love to see a competition based on these "Landscape Stories" that showcased some of the great talent I have seen throughout the landscape photography community. If you think this is a good idea, or a have any other ideas, please drop us a line.
Click here to download issue 146 (high quality, 127Mb)
Tim Parkin
Content
Issue One Hundred and Forty Six