Inside this issue

Subscribers Only
sponsored by ..

Viewpoint
Editor's Letter
editor@onlandscape.co.uk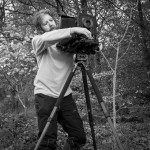 It's been a fantastic few weeks up in the Highlands with nearly too much snow to deal with (and definitely too many cars to park safely!) and many a photographer passing through. I've had the pleasure of spending some time with a few of them.
One of our visitors was Joe Cornish, who stayed for a few days before leading two back to back workshops. We spent the time before he disappeared into the hills recording some more of our portfolio review videos, this time about his family holiday to Yosemite. Some of the feedback we've had has been very positive and that's reassuring as we have plans to produce more video content over the coming year, some based in our new studio and some out on location.
If you happen to be travelling up the West Coast of Scotland it would be great if you could let us know and we can include you in our video chats, either reviewing a few photographs or chatting about a project or topic you're passionate about.
If you have any ideas about other video content you'd like to see, please drop us an email at submissions@onlandscape.co.uk.
Conference Dates
Also, we're getting close to announcing our Landscape Photography Conference so please keep the 3rd and 4th of November free in preparation for our announcement in the next few weeks.
Click here to download issue 152 (high quality, 133Mb)
Tim Parkin
Content
Issue One Hundred and Fifty Two