Inside this issue

Subscribers Only
sponsored by ..

Viewpoint
Editor's Letter
editor@onlandscape.co.uk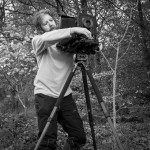 I think that putting on an exhibition is one of the most revealing things that you can do with your photography. Not only does it force you to consider your images as a group, all related to one another in some way, but it also forces you to hone your images into prints. This particular step is the point at which you get a chance to really work out just what the image should look like, and then learn to live with it on its own and alongside its chosen colleagues. The monitor can be a very forgiving medium and many flaws in tone, texture, flow, etc can hide beneath the suffuse lustre of the computer screen.
In many ways, the actual exhibition itself possibly isn't the most important part of the process. Unless you are there to engage with most visitors, you will only get generic feedback from the gallery owner and the possibility of a few sales (which are unlikely to balance the cost of putting on the exhibition in the first place). Don't let this dissuade you though - find your own location to put on a show of some sort, even if it's the local library, restaurant or shop (or even your own house/shed if you have enough space!). It *is* possible to be a photographer and never exhibit in the real world and there is nothing wrong with this. But I think as a photographer you owe it to yourself to try to use the exhibition framework to help hone your craft.
We've mentioned a few exhibitions in this issue and if you're able, we'd highly recommend paying them a visit.
Early Bird Tickets for Meeting of Minds Conference
Don't forget early bird tickets expire on the 1st May and we've now announced our final two speakers, Thomas Joshua Cooper and Paul Hill, whom you can read about here.
Click here to download issue 156 (high quality, 127Mb)
Tim Parkin
Content
Issue One Hundred and Fifty Six