Inside this issue

Subscribers Only
sponsored by ..

Viewpoint
Editor's Letter
editor@onlandscape.co.uk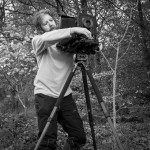 I was reading a proposal for a landscape photography conference last week when I was struck at the obtuseness of the language being used. One particular phrase was particularly difficult, so much so, that some of the words in it didn't even exist in the English language.
"The challenge to the scopic regime of Cartesian perspectivalism has been pronounced within the practice of landscape photography."
This certainly sounds important - so important I thought it best to try to work out what it means! Scopic means, well, it doesn't really as there is no such work in the Oxford English Dictionary. The suffix "scopic" means related to viewing. A regime is to do with the constraints around something or its environment. So "scopic regime" is the constraints or environment of viewing things.
Cartesian means anything to do with Descartes theories, normally meaning something scientific or analytical, i.e. not subjective. Perspectivalism is another word that doesn't exist but we can guess it's supposed to be Perspectivism which means that we interpret the world from a single viewpoint.
So by analysing the words individually we get this... "the way of viewing analytically from a single viewpoint" or "single point perspective". So our full phrase is now "the challenge to single point perspective has been pronounced in landscape photography". Now that makes a bit more sense!
Why didn't they say that in the first place!? Because in film theory and psychoanalysis, Christian Metz and Martin Jay (the originators of Scopic Regimes of Cartesian Perspectivalism) have created a meta-language that you need to understand in order to access their world.
The world of academic and contemporary art and photography is littered with this linguistic barriers and they do so much harm that they have turned off so many people to looking at art further. I'm trying to work my way through some art and photography theory books and feel like a foreigner at the moment. I may even try and provide translations to some of the more classic texts!
One of On Landscape's goals was always to try to expose people to all aspects of landscape photography and we promise to try really hard not to use obfuscatory language when real worlds and simple phrases will work well enough. It's interesting that the main culprits of this sort of language are the critics, curators and pretenders; established artists rarely have to rely on such linguistic tools.
If you have any classic examples of art speak, please email me and let me know!
Click here to download issue 157 (high quality, 136Mb)
Tim Parkin
Content
Issue One Hundred and Fifty Seven