Inside this issue

Subscribers Only
sponsored by ..

Viewpoint
Editor's Letter
editor@onlandscape.co.uk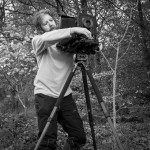 In this issue, Guy Tal tackles one of the most contentious themes in photography, the truth of the image. In one corner the stalwart purist celebrates the level playing field that the constraints of the lens and film impose and in the other, the fine artist touts the freedom of using the photograph as a catalyst for creativity. Like all arguments that seem binary in nature, it is actually a lot more complex. It's sort of like Brexit (A UK based insanity) - you're either a remainer or a leaver supposedly, but in reality, these two external labels hide the real issues. We'll be coming back to this theme in the future with a few photographers putting forward their opinions. Only by dissecting the argument will we find out what the real issues are but I applaud Guy Tal for starting the ball rolling with an erudite look at his philosophy.
In other news, we've just confirmed that our conference will be filmed in 4K and we'll be using a state of the art 4K projector at the conference itself. High resolution monitors are rapidly becoming the norm and we look forward to sharing how this translates into the projected image. Learn more about the conference at onlandscape.co.uk/conference.
Click here to download issue 158 (high quality, 148Mb)
Tim Parkin
Content
Issue One Hundred and Fifty Eight