Inside this issue

Subscribers Only
sponsored by ..

Viewpoint
Editor's Letter
editor@onlandscape.co.uk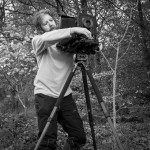 We've had a pretty fine winter week in the Highlands of Scotland, but during that time I've encountered what must be a recurring theme for the landscape photographer. That is the regret of not spending more time out when the conditions are excellent. As soon as the bad weather returned this week I was cursing myself for not getting out more than I did. It was made even worse looking at the pictures posted by other people (some made just 15 minutes from our house).
I suppose many people would mock me for having the opportunity on my doorstep (living in the Highlands) and not making the most of it. But when you're looking out of the window in the dark and it doesn't look that great, and there's that hurdle to overcome just to get up and out of the house and de-ice the car etc. it's very easy to say "it won't be that good".
I often get the same feeling when I'm on a photography trip, and the conditions aren't quite right or when we've had the great 'morning light' and now we're onto the 'average midday light'. The urge to return to the comfort of 'home' and have a kip or to find a cafe somewhere for a snack is strong. And yet even the average midday light in Torridon or Iceland is still loads better than the boring rainy winter day back home. Why do I do this?
I need to remind myself that photography isn't a competition (no matter how much social media makes it seem that way) and the main thing is enjoying yourself, it's not about putting in the hours, and enjoyment is more than just producing photos. It's also worth reminding yourself that anything you have to force yourself to do is the very definition of work. So put in a bit of extra effort to get out and stay out when conditions are excellent by all means - But don't beat yourself up too much when things get back to normal and you think you didn't make the most of things. There's always next time for that!
Click here to download issue 176 (high quality, 95Mb)
Tim Parkin
Content
Issue One Hundred and Seventy Six