Inside this issue

Subscribers Only
sponsored by ..

Viewpoint
Editor's Letter
editor@onlandscape.co.uk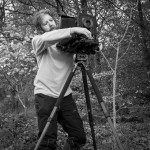 "Do we have a Voice? And does being an outdoor photographer inevitably lead to environmentalism? And if so, what if anything, are our responsibilities?"
This is how Joe Cornish's article on the photographer and their approach to the environment starts. Do we have a voice at all? With the state of politics at the moment, it seems that this voice is quieter than ever. I won't steal Joe's thunder, but from my own perspective, the failure of our campaign to save at least a couple of tributaries in Glen Etive from the wave of run-of-river hydro schemes being installed here in Scotland has depressed me somewhat and has me asking the same question. Can individuals make a difference? Can campaign groups make a difference?
My own conclusions are that although it is rare for people to make a difference in individual cases, it's the slow sea change of opinion that these small battles contribute to that can make the difference in the end. Our own campaign may have been lost before it started due to the way the whole planning system works here in Scotland but, hopefully, we have had a small influence on some of the 12,000 people who signed the petition and engaged with us in various ways. Perhaps this case has helped them to commit to change at the ballot box or convinced them to make a little bit of an extra effort in the future.
And this can give hope to each of us that we may not "save the world" by ourselves but the sum of all the little changes we may make could add up to a significant difference in the long term. We can only hope.
If you have a story about the way that photography can help the environment, if you're working on a campaign or have ideas about how we as photographers can make a difference, please get in touch. Send an email to submissions@onlandscape.co.uk about your idea and Joe and I will try to support it and hopefully share it through On Landscape.
Click here to download issue 180 (high quality, 170Mb)
Tim Parkin
Content
Issue One Hundred and Eighty