Inside this issue

Subscribers Only
sponsored by ..

Viewpoint
Editor's Letter
editor@onlandscape.co.uk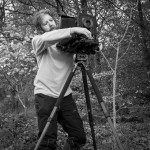 Oh, happy day - a run of great weather in the Highlands of Scotland means getting out and enjoying the landscape. Often the weather during the day is too good (bad?) to spend on photography and so many in the Highlands take up other activities. The more 'extreme' end up going climbing, mountaineering, mountain biking, skiing, fell running, etc. and so it's inevitable that someone will end up photographing them. Not being fit enough to do this myself, I caught up with Nadir Khan and asked him how he got into the business of being an adventure sports photographer which you can read about in this issue.
As I sit writing this, the rain is back again, albeit only showers, but we're feeling happy that we made the most of the beautiful weather with a gentle walk up a mountain or two, nothing that will entice Nadir to get his camera out but a great feeling none the less.
Next week we're paying a quick trip to Skye to find a few out of the way locations to avoid the tourist jams that are starting to plague the island. More about that soon!
Click here to download issue 181 (high quality, 110Mb)
Tim Parkin
Content
Issue One Hundred and Eighty One