Inside this issue

Subscribers Only
sponsored by ..

Viewpoint
Editor's Letter
editor@onlandscape.co.uk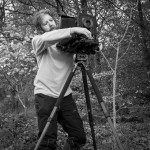 Having been visiting Glencoe for over a decade and living here for a couple of years, we've seen first hand the increase in tourists. Fortunately, in Glencoe, the road system is big enough to handle the traffic and there aren't really the massive iconic viewpoints like Fairy Pools in Skye. Also, there is something to see at every turn in the Glencoe area and there are lots of turning off points (Ardnamurchan, Mull, Etive, etc). However, the story seems a bit different on Skye and in this issue we visited the island and were shown around some quieter places by Jakub Bors. We proved that even on the busiest day of the year there are still loads of quiet places to visit.
If you have any tips for off the beaten track locations on Skye, please have a look at the article and send us a few photos!
Click here to download issue 183 (high quality, 112Mb)
Tim Parkin
Content
Issue One Hundred and Eighty Three