Inside this issue

Subscribers Only
sponsored by ..

Viewpoint
Editor's Letter
editor@onlandscape.co.uk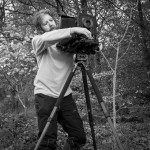 "Ooh here's that plant we were talking about!", I say to Charlotte. "Which plant?" she patiently replies. "The one that we saw on that walk we did some time ago with those friends. You know!"
"Here's an odd plant", I say as we sit down for lunch. "What is it?"., Charlotte says "I don't know - I was supposed to look it up last time we went out".
If this sounds familiar, then fret no more. I'm sure quite a few people have heard about this before me but for someone whose grasp of computer technology is disappearing as fast as his memory, it was quite the revelation. It's called "Seek" and I'm told it's the "Shazam for the Paramo set". It can recognise plants, animals and fungi from a single photo and I can only presume it does so by having a horde of trained pixies all frantically trying to find that book on Scottish Coastal Plants that they bought 10 years back and loaned to a friend who they fell out with over the return of a leaf blower (it was working when I gave it back!!). And it is remarkably accurate!
Just take a photo from within the app and it returns with an ID and a link to more information! Now, why can't they do the same for photo locations? Anyway - it's magic and a must have!
… the year is 2032, Siri has just reprimanded me again "No, Sorry Tim, Joe Cornish took that in 1984 and his was substantially better". "What if I came back in Autumn Siri?", I say. "I'm sorry Tim, Greg Whitton took that version in 2020 at the moment between accidentally stepping on a great crested newt and dislocating his hip for the third time. He did win the Landscape Photographer of the Year with it though". "Should I just give up then Siri?", I finally ask. "Just let me take over", Siri says, "I'll show you how it's done". I unlock my phone for her and she flys off and returns two years later with a book project on the Atlantic Rainforest of Western Scotland which wins the Pulitzer prize and then she goes and retires to a Hebridean island with my TV.
Click here to download issue 191 (high quality, 100Mb)
Tim Parkin
Content
Issue One Hundred and Ninety One