Inside this issue

Subscribers Only
sponsored by ..

Viewpoint
Editor's Letter
editor@onlandscape.co.uk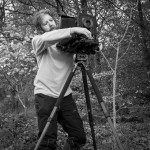 In the last week, we've been down to London to watch Chris Packham present the Wildlife Photographer of the Year (with some stunning images, well worth checking out). We have also helped to organise a mini-event at the Joe Cornish gallery for David Ward's exhibition "Overlooked". I was foolish enough to offer to talk, and from her comments, so was Lizzie Shepherd; but we supported each other well enough to get our presentations out of the way with few problems before the big guns arrived. Joe Cornish and David Ward gave us a run through some of their thoughts and photographs within the rough theme of the exhibition, and very enjoyable it was too.
It was great to see so many subscribers in the audience and it reminds me just how important it is to get out and say hello to people and see how On Landscape plays its part in helping the community of Landscape Photographers. We've recorded all of the talks and will be publishing them in the following issues. Thanks to Joe Rose at the gallery for helping organise the event and for the great work she has put into the exhibition, to the recently mobile Greg Whitton for helping film the event; and finally, thanks and congratulations to David Ward on tweaking expectations and actually selling some prints at an exhibition (and quite a few by the sounds of it!). David's exhibition runs until 14th December if you get a chance to head up to Joe's gallery in Northallerton.
We're back in the Highlands now though and enjoying the very scrappy autumnal conditions. Fortunately, once you're used to the Highlands you know there is always a silver lining somewhere in those wet, dank and uninviting clouds and as I look out of the window I see a break of blue sky illuminating the hills. With the inspiration from all that's happened in the last few weeks, I shall have to make the most of it and get out with my camera!
Click here to download issue 193 (high quality, 147Mb)
Tim Parkin
Content
Issue One Hundred and Ninety Three