Inside this issue

Subscribers Only
sponsored by ..

Viewpoint
Editor's Letter
editor@onlandscape.co.uk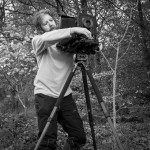 As mentioned in the editorial in issue 200, we have put together a survey so that we can get more of an idea of how our subscribers see On Landscape and to garner ideas for how we can develop the magazine in the future.
The magazine continues to grow and with that growth comes a few new challenges in how to develop. Technology also changes with the growth of YouTube and more people using mobile devices to access the content. Many people want to see things stay pretty much the same but from our conversations with other people, there are all sorts of new content that we could develop.
Our actual plans will be somewhere in the middle of course. We will maintain the majority of what people like about On Landscape and will gradually try out new ideas and ask people for feedback on them. Over the last few months, we've made some changes to try to make the website perform a little faster and also made some changes to the mobile theme to make it easier to use. We have also introduced podcasts and streamcasts in our 'Passing through' feature and recorded a few more live events.
We enjoy the benefits of being a small company (stability, ease of decision making, etc) whilst some of the downsides are resource limitations (we only have so much time and we have to get out now and again!).
We hope you will help us by filling out the survey and pointing us in the right direction for future development. If you have any feedback that doesn't fit with the survey, please feel free to drop us a message on support@onlandscape.co.uk.
We'll compile the results in a future issue and let you all know what our intentions are but thanks again for your support and help in making On Landscape successful!
We've customised the survey depending on whether you are a current paying subscriber or not.
If you're a paying subscriber, please click on this link for the survey
If you're a free subscriber, please try this link.
Click here to download issue 201 (high quality, 166Mb)
Tim Parkin
Content
Issue Two Hundred and One