Inside this issue

Subscribers Only
sponsored by ..

Viewpoint
Editor's Letter
editor@onlandscape.co.uk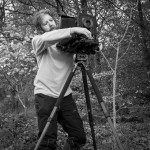 How things change! Since the last issue, the UK has gone from a concern about a flu epidemic to full lockdown due to Coronavirus. The pandemic is now ramping up into one of the most serious health and economic issues the country has ever faced. Faced with these challenges, it would seem that that landscape photography is pretty irrelevant. However, at times like these, our mental health is also important and many people are finding the isolation a challenge. I'm hoping that On Landscape can help a little by providing some distraction during these times. Also, David Ward, Joe Cornish and I have organised a video conference meeting that we plan on running once a week.
We recorded a 'pilot' episode yesterday via GoToWebinar to see how things work and we'll be sharing this over the weekend. This pilot issue doesn't have the best audio quality, we have a plan to improve things in the next ones so please bear with us. The plan is to take questions from our readers and possibly to include a guest photographer in future sessions. So if you have any ideas, please let us know.
We'll be running On Landscape as normal over the coming weeks and if any of you are interested in writing content for us, we'd love to hear from you.
Finally, thank you for all of your messages of support over the last few weeks it has made us very happy that many of you find the magazine a valuable connection to the landscape photography world.
We hope you and your loved ones stay healthy and safe in the coming weeks.
Regards
Tim & Charlotte Parkin, David Ward and Joe Cornish
Click here to download issue 202 (high quality, 79Mb)
Tim Parkin
Content
Issue Two Hundred and Two