Inside this issue

Subscribers Only
sponsored by ..

Viewpoint
Editor's Letter
editor@onlandscape.co.uk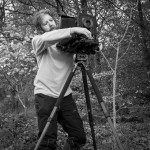 Lockdown continues and it looks likely to carry on for the foreseeable future. Depending on what country you are in, and quite often what area you are in within a country, your freedom to get outside will vary but it's more than likely that most of you can't get to any desirable landscape locations at all and with the spell of great weather in the UK at the moment (especially Scotland - it's our equivalent of summertime right now) it's doubly frustrating.
However, we're very lucky that we can continue to work and we're getting on with the magazine and film scanning, both of which haven't slowed down at all and for which we're very grateful. What it has meant though is that lots of people who were more difficult to pin down or that didn't have free time suddenly have lots of spare time and we're doing our best to convince them to use some of it to either write articles or take part in interviews, etc.
Survey Results
A bit thanks to everybody who responded to our survey last month. It's given us loads of guidance on where to develop the magazine - but don't worry, we won't be changing a whole lot, they're mostly tweaks to make things easier and some additional content. You can read the results in one of the articles in this issue.
Lockdown Photography Project Challenge with Joe Cornish and David Ward
This also means we get to continue our lockdown podcasts with Joe Cornish and David Ward on a regular basis and in this issue, we thought we'd include a little 'in the house' photography project challenge. This is to produce a set of four related images taken in your house, that's it.
Having seen beautiful photographs taken inside houses by John Blakemore, Josef Sudek, Michael Jackson and so many more, the scope for interesting work is definitely there and it may even benefit your photography skills once lockdown is over. It should be an interesting and different challenge for people who are generally used to wide-open spaces. Please use the 4x4 submissions link here and make a note that they're for the indoors lockdown project.
Interested in taking part in a screencast?
Also, if you're interested in taking part in a screencast similar to the one with Andrew Tobin in the current issue, please get in touch with us. We'd love to hear from you and share your pictures and story with our readers.
Click here to download issue 204 (high quality, 88Mb)
Tim Parkin
Content
Issue Two Hundred and Four