Inside this issue

Subscribers Only
sponsored by ..

Viewpoint
Editor's Letter
editor@onlandscape.co.uk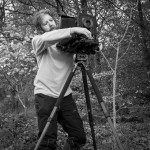 With the lockdown continuing and with little sign that the world will return to normal within the next six months, we recently took a decision to postpone the Meeting of Minds conference until 5th of November 2021. Because the conference doesnít generate any significant revenue for On Landscape, but has a large turnover, the financial risks were considerable and the thought of holding an event which could spread the virus was the last thing we wanted.
Fortunately, nearly all of the speakers have confirmed that they will be able to attend the new dates and the majority of people have already moved their ticket over to the 2021 date. If you have a ticket, please let us know if you would like to roll this over to 2021 event or be issued a refund, by emailing charlotte@onlandscape.co.uk.
We are looking at trying to organise something special to celebrate our 10 years anniversary which would have been at the end of October and could have coincided with the conference. We may try to have some virtual talks organised, please let us know if you think this would be interesting or have any suggestions about speakers or alternative ideas.
Click here to download issue 207 (high quality, 130Mb)
Tim Parkin
Content
Issue Two Hundred and Seven