Inside this issue

Subscribers Only
sponsored by ..

Viewpoint
Editor's Letter
editor@onlandscape.co.uk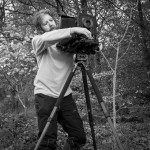 I've never been a member of a book club. I've never sat down and read a book expecting to discuss it at a later date with one or more people. To do so with fiction seemed an intrusion into my private space. However, I think I might change my mind as in a recent experiment with Joe Cornish, we both read Robert Adams' "Beauty in Photography" and although it's a non-fiction book, the knowledge that I would be discussing the ideas therein changed the way I read the book. I asked myself questions about concepts; I tried to place myself in the context of the photographer to understand their motives; I looked at the photographers work to try to gain a connection with the book's ideas.
Following this up with Joe and chatting around these ideas really helped me understand some of my own thoughts better. This shouldn't come as a surprise but it did and how much I enjoyed the process was also surprising. I hope you enjoy our discussion in this issue and if you have any suggestions about other books we could repeat the process with, I'd love to know. (please don't choose Schama's "Landscape and Memory"!!) just email us at submissions@onlandscape.co.uk.
Click here to download issue 208 (high quality, 160Mb)
Tim Parkin
Content
Issue Two Hundred and Eight