Inside this issue

Subscribers Only
sponsored by ..

Viewpoint
Editor's Letter
editor@onlandscape.co.uk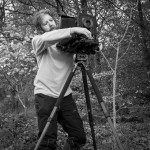 Well, that's 2020 done, what could possibly go wrong in the first few days of 2021? We've had a spell of amazing cold weather and blue sky days in the Highlands of Scotland that's coincided with the start of a full lockdown, which is about the perfect way to annoy the whole landscape photography population of the UK (well, at least those that don't live in the Lakes, Highlands or Snowdonia). A few guilty days of wintery bliss and then it was back to work on the magazine. We've got lots of plans for things in the New Year for On Landscape including the completion of the "Photography Office" which is just having a darkroom added to it. We also have some plans for a possible book project which we'll reveal later in the year.
For now, though, it's back to (relatively) normal. We're hoping for a windy day to do some stability testing of the tripods we still have and we're also going to be checking out a couple of lenses that Sigma have nicely loaned to us. The first is an f/1.2 35mm which I'll be looking at under the question "are massive apertures useful for the landscape photographer". The other is a 14-24 ultra-wide, which will be a big change for me as I don't think I've used a lens wider than 24mm for the last decade (the occasional panorama excepted).
If you've any idea for articles you'd like to see us cover in the New Year, please drop us a line!
Click here to download issue 222 (high quality, 110Mb)
Tim Parkin
Content
Issue Two Hundred and Twenty Two