Inside this issue

Subscribers Only
sponsored by ..

Viewpoint
Editor's Letter
editor@onlandscape.co.uk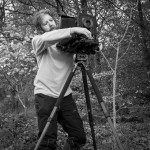 And so the year flips over and we think of ourselves as starting a new one. But in reality, it's all a continuum and while the occasional event seems to lead toward better times, it might be followed by more news to make us fearful. There's little point in worrying about things too much though. Engage with your community at a local level, and politics on a wider level if you can, but otherwise just go on leading a fulfilling life if at all possible.
Reading Joe Cornish's article on the weather in this issue reminds me that, regardless of the forecast you're better off just going out to see what you can find because it's better to try than to just sit at home and complain. I find it hard to find the motivation to get out early though, even when the conditions are amazing and I'm constantly amazed at my wife's ability to get up whilst it's still dark, deice the car, drive down to the loch and wade through the ice for a swimsuit adventure even though it's -5C outside!
This morning her swim was cancelled as her partner couldn't get out of the house because of the snow so she dragged me out for a photography trip instead and I'm very glad she did.
We're back in the house now and warming up in front of the fire alongside the kittens and checking out our photos.
We both hope you all find the motivation to get out and have your own adventures, whatever the conditions (political or meteorological!).
Click here to download issue 223 (high quality, 147Mb)
Tim Parkin
Content
Issue Two Hundred and Twenty Three