Inside this issue

Subscribers Only
sponsored by ..

Viewpoint
Editor's Letter
editor@onlandscape.co.uk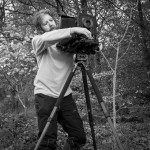 Oh No! What have we done!? We've only gone and started a photography competition! OK, I know, I've moaned about competitions for a long time and also suggested that the perfect photography competition doesn't exist (or if it does, it's actually a community-curated exhibition or book i.e. not feasible) but the truth of the matter is that nearly everyone I know is interested in competitions in some way and have always expressed the opinion that a 'healthy' competition is a 'good thing'... mostly. For instance, the majority of people would look at the Wildlife Photographer of the Year awards and be impressed at the talent on display, the quality of the books and exhibits and the amazing photographers who enter. And on that subject, the Wildlife Photographer of the Year used to have a landscape photography category until last year. This was part of the reason for me having another think about things. The other thing that got me thinking was when I found out that Matt Payne was also looking into a possible landscape photography competition because there was no real option for photographers working in a 'realistic' fashion to submit work alongside others working in a similar way.
To cut a long story short, under the age-old rule of "if you want something doing, you'd better do it yourself", we collaborated and started the Natural Landscape Photography Awards, which you can read more about in this issue (or have a quick look at the website at naturallandscapeawards.com.
Click here to download issue 225 (high quality, 82Mb)
Tim Parkin
Content
Issue Two Hundred and Twenty Five