Inside this issue

Subscribers Only
sponsored by ..

Viewpoint
Editor's Letter
editor@onlandscape.co.uk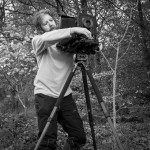 Over the last week, I've been editing a discussion I had with Guy Tal which will be published in the next issue. We covered a range of topics but one of them brought up an age-old discussion about categorising photography. This was referring to a philosophical idea of 'the heap' (Sorites Paradox) which considered a 'heap' of sand. The question raised is that if a million grains of sand are definitely a 'heap' and ten grains of sand are definitely not a 'heap', as you reduce the number of grains in the heap there must be a point at which you remove a single grain of sand and it changes from 'heap' to 'not heap'.
You could ask a hundred people at what point that might be and they'll all give different answers where the boundary lies. And this is just like the definition of what is "landscape photography" or "wild" landscape. How much man-made stuff can we have in a landscape before it's not a landscape photograph? How close does a photograph have to be for it to be considered 'intimate? How much editing can I make to a photograph before it's not truthful?
The easy answer to this is to accept that only in a single person's mind and at a single point in time can we give a binary answer. Averaged over a whole population of people who might change their minds from day to day, the answer becomes more about statistics. i.e. a photograph can be both a landscape photograph and not a landscape photograph at the same time. As soon as we drop the idea that the answer has to be binary we overcame a hell of a lot of stress. We can agree to disagree on an individual level because on a larger scale the answer is fuzzy. I don't think this will stop the ongoing ontological arguments on social media anytime soon though!
Click here to download issue 233 (high quality, 135Mb)
Tim Parkin
Content
Issue Two Hundred and Thirty Three