Inside this issue

Subscribers Only
sponsored by ..

Viewpoint
Editor's Letter
editor@onlandscape.co.uk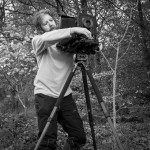 There are eleven days to go until the submissions for the Natural Landscape Photographer of the Year close and, so far, it's been a success beyond our expectations. So much so that we've reached our major goal of being able to publish an awards book at the end of the competition.
In fact, as you may have read previously, the book was one of our primary goals with the competition but needed a lot of money to achieve. Our plan was to have the book as a virtual exhibition of the photographs that the judges compile during their assessment. We really hope the book will demonstrate the massive range of excellent photography that is achievable while working in the 'eyewitness tradition'.
We also wanted the book to be more than just an exhibition catalogue of the winners and, as such, we plan to include essays and stories from the judges, entrants and guests on the 'natural landscape' theme. If you have entered or plan to enter the competition, please accept a massive thank you from me and the team ... and if not, I thank you for bearing with the repeated conversations about it!
I also wanted to add that we really want to get more Youth entrants and so if you know anybody who has taken some great photographs, and who is 17 or younger, please tell them that entering the competition is free and there are about £750 of prizes for the Youth winner and not a lot of entries so far. We're happy to help with the entry process if anybody has problems.
Tim Parkin
Click here to download issue 237 (high quality, 120Mb)
Tim Parkin
Content
Issue Two Hundred and Thirty Seven