Inside this issue

Subscribers Only
sponsored by ..

Viewpoint
Editor's Letter
editor@onlandscape.co.uk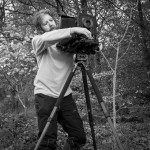 August has been a bit of a mad dash between work and play. The last few weeks of the Natural Landscape competition saw us with a large number of late entries (thank you to everyone who has supported our first year. It means a huge amount to us!). We also said goodbye to our campervan, a sad day indeed but she managed to get me up to the North West of Scotland before needing a rescue. Before this month, I hadn't been further North than Ullapool since I was a young teenager and I have to say I was blown away by the landscape. I didn't have much time to stop and take photos, though, as my weekend trip had other goals. After a day wandering the cliffs just east of Achiltibuie, a quick relocation to the Stoer Lighthouse had me walking, scrambling, tyroleaning (is that a word?) and finally climbing up the Old Man of Stoer. Seeing this sublime Torridonian sandstone pinnacle up close, sitting as it does in the Minch between mainland Scotland and the Outer Hebrides, was an amazing experience. It was also great to see Mark Littlejohn who joined me on the cliff side to take a few photos as we were getting off. The climbing went very well apart from a girl climbing above us who had a severe case of heebie jeebies and had to be lowered off (the screams had me thinking someone had come a cropper!). We summited after six hours and then a 60m free hanging abseil followed by a scramble back up the cliff and a long walk had me back at the campervan for some well deserved sleep.
Unfortunately, my slow drive back through the beautiful Clachtol, the limp past Lochinver and a smoky finish in a layby outside Ullapool was the last hoorah for our poor camper. Seeing how many campervans and mobile homes there were on the NC500 made me realise that we can live without one for a couple of years, at least until the 'trend' dies down a little and people return to European holidays.
Tim Parkin
Click here to download issue 238 (high quality, 110Mb)
Tim Parkin
Content
Issue Two Hundred and Thirty Eight