Inside this issue

Subscribers Only
sponsored by ..

Viewpoint
Editor's Letter
editor@onlandscape.co.uk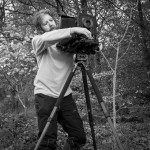 Being in the right frame of mind is a significant part of enjoying and creating satisfying landscape photographs. Trying to work formulaically when our heads our "in the game" can make pretty images but in most cases, it isn't conducive to creating keepers. Also, a big part of the enjoyment of landscape photography is feeling at one with the location you're in. I was reading recently that stress has been underestimated as a detrimental factor in our personal health, possibly acting on a similar level as smoking. So finding time to spend lost in the landscape is not only a creative requirement but it's possibly also a step to healthier living (if only I didn't come back and require cake every time).
My stress levels have been higher than normal in the last few weeks, not only because of the last stages of the competition (winners announced on Monday) but also because it has rained almost non stop up here in the highlands for the last month or so and our outdoors time has been almost non-existent. We're still crossing our fingers for a late batch of great weather to enjoy the autumn conditions.
Tim Parkin
Click here to download issue 242 (high quality, 144Mb)
Tim Parkin
Content
Issue Two Hundred and Forty Two