Inside this issue

Subscribers Only
sponsored by ..

Viewpoint
Editor's Letter
editor@onlandscape.co.uk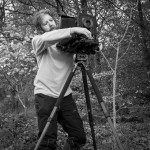 My name is Tim Parkin and I'm a gloveaholic. My problem started when I began photographing in cold conditions in Yorkshire and my first fix of fleecy gloves was bought. The biblical rain that followed (a typical Yorkshire summer) soaked them through and so, on a trip to the Lake District, I bought a pair of waterproof gloves. Both of these weren't great at operating the camera and so I bought a pair of fingerless gloves, all photographers want to look like Fagin, don't they. These were great - but a bit cold at times and so I bought a big pair of gloves to go over the top.
For a moment I was happy. For a moment. Then, on a trip to Scotland, the cold got to me. I needed something meaty! A pair of guides gloves was bought .. and a pair of liner gloves. Plus I couldn't resist a pair of mittens at the same time. These worked so well but superfluity of gloves brought with it a new problem. I couldn't decide which gloves to take out and so nearly always ended up with three or four pairs in my bag. My waterproof gloves were wearing out at this point (buy cheap, buy twice) and so I decided to review a few replacements for On Landscape. Now I have eight pairs of gloves and I was under the impression that had reached an equilibrium. One in - one out, right?
Things were not OK - I went to Iceland and things got really cold and my warm gloves got wet. I bought another pair of thicker guide gloves and also some more liner gloves.
Things might have been good at this point in time apart from the fact that after moving to Scotland, me and Charlotte started to go mountaineering. I've since been banned from visiting the Montane and Mountain Equipment glove pages and had my British Mountaineering Club discount card locked away.
I recently read an article about going out mountaineering in Scotland that said some people may take three or even four pairs of gloves out with them when our on the hills in winter. Oh how I laughed! I've just sent a letter to them, informing them that "some people take six or seven pairs of gloves out with them". My name is Tim Parkin and I'm a gloveaholic.
Does anybody else have a glove problem? Any solutions? Please let me know!
Click here to download issue 248 (high quality, 171Mb)
Tim Parkin
Content
Issue Two Hundred and Forty Eight