Inside this issue

Subscribers Only
sponsored by ..

Viewpoint
Editor's Letter
editor@onlandscape.co.uk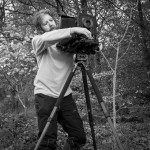 In issue 255, Theo Bosboom has written about the 'Low Drone', the idea that the drone can be considered an extra-large tripod rather than a cheaper way of taking aerial photographs*. It coincides with the launch of the DJI Mini Pro 3, an incredibly capable drone targeted at the 'under 250g' category, which has minimal restrictions on use and which is also a lot quieter than previous drones. At this sort of weight, it fits in the 'extra lens or drone in my bag?' category where I might just include a drone 'just in case'.
I'm cautiously excited about this as although drones have produced quite a few genres of cliches, I don't think the potential of the drone as a general tool for creative landscape photography has been fully realised yet. I'm sure Theo would be interested in your thoughts (as would I) so please do comment on the article (here's a link to the online version).
In my opinion, the only thing letting down drones for creative photography purposes is the lack of longer lenses. Once the drone includes a mid-range and perhaps telephoto lens, in the same way that has become commonplace with mobile phones, this idea of the 'drone as tripod' may become the defacto creative mode of use for the landscape photographer.
In the meantime, my 7ft tall Gitzo will continue to be hauled around for most photography purposes, which also has the advantage of being silent (unlike me when I'm trying to get the positioning just right).
*I shudder to think of the fuel costs of helicopter-based aerial photoshoots
p.s. We're nearly at the start of the 2022 Natural Landscape Photographer of the Year awards and as part of our build-up, we recorded a session with Sandra Bartocha about what judges look for when assessing entries. If you'd like to take a look, it's live on the awards YouTube channel.
Click here to download issue 255 (high quality, 132Mb)
Tim Parkin
Content
Issue Two Hundred and Fifty Five