Inside this issue

Subscribers Only
sponsored by ..

Viewpoint
Editor's Letter
editor@onlandscape.co.uk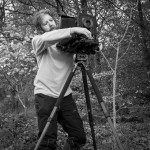 With AI art becoming more and more accessible to the general public through tools such as Midjourney and DALL-E, people are starting to wonder what this means for 'natural' photography. Will people still value the effort taken to produce images from reality and that are still photographically 'honest'? It's an interesting question... if you're going to buy a photograph or artwork to hang on your wall, does it matter to you that it represents a real place or moment in time or that the artist played more than a directorial role in its creation?
For some people it probably won't. Art may just be something that looks aesthetically pleasing and perhaps creates a talking point. For others though, art is a channel to the artist, it's also sometimes evocative of a place and time. I think what we'll see is more differentiation and more discussion of what a photograph means and how it was created. Perhaps people will eventually want to know that there artwork was made by humans and represents somewhere in the real world?
We'll probably end up with just one more type of visual art added to the mix, just as photography was added to painting and sketching. But just as people buying photorealistic paintings want to know that they're not just photos, I'm sure people buying photos will want to know that they're not just AI. I'll try to expand on this in an article for our christmas edition. Until then, here's a photograph from a very real (and cold) Bidean Nam Bian in some fantastic lighting conditions from last week.
Click here to download issue 269 (high quality, 165Mb)
Tim Parkin
Content
Issue Two Hundred and Sixty Nine