Inside this issue

Subscribers Only
sponsored by ..

Viewpoint
Editor's Letter
editor@onlandscape.co.uk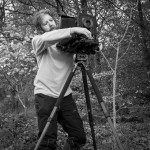 The news that DPReview is to shut down is a sad moment for the photography community. Although I don't use the website a lot, it has been a tremendous resource for photographers for both equipment reviews and also for the very rich and active forums that have provided fantastic research into digital sensors, colour, lens design, etc. It often seems that the community knows more about cameras than the manufacturers. However, given the economic climate, it's no surprise that companies are tightening their belts.
However, the really disappointing news is that Amazon (the owner of the website) has said that they won't be archiving the content that they've built up over the last few decades. That's over 10,000 articles, opinion pieces and reviews and many millions of forum posts that will be lost. Given that Amazon has some of the cheapest and largest capacity servers in the world, this is a criminal destruction of intellectual capital.
This has been a reminder for us here at On Landscape that we should have a catastrophe plan in place to ensure that our content will continue to be available should anything happen, and in that regard, we're putting together an archiving plan for the back issues of the magazine to ensure that this doesn't happen to us.
Click here to download issue 276 (high quality, 89Mb)
Tim Parkin
Content
Issue Two Hundred and Seventy Six