Inside this issue

Subscribers Only
sponsored by ..

Viewpoint
Editor's Letter
editor@onlandscape.co.uk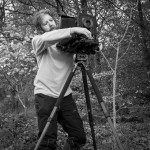 Last week I was sitting across a Zoom screen from Euan Ross where we were chatting about book design and production for his Biblioscapes podcast/website. In particular, I was chatting about how I designed the Natural Landscape awards books. One of the things Euan asked of me in advance was to pick out five of my favourite books. As I was in the middle of another round of my oft-repeated fights against entropy in my photography office, I had the opportunity to spend some time going through my photography books to really find some favourites.
What a task that turned out to be!! The problem with favourites like this, just like being asked to pick your favourite song, is in what context? I have loads of favourites - firstly, I thought I'd pick a few favourite compilation books after all, it was in the context of the award books, so I chose "Landscape: The World's Top Photographers" and "Landscape Photography" (coincidentally both by Terry Hope) and "Developing Vision and Style" and "Working the Light" (both by Eddie Ephraums). But then I thought I really wanted to pick 'project' books and so Andrew Nadolski's "End of the Land", Orsolya Haaberg's "Laponia" and Jane Fulton Alt's "Burn" were top of the list. But then I wanted some Scottish choices so Alex Nail, Colin Prior and Joe Cornish were chosen. But what about historic photographers, "250" Edward Weston, "Fifteen Photographs" Brett Weston, "The Stanford Albums" Carleton Watkins.
You can see my problem, can't you. In the end, I think I spent about six hours going back and forth and finally picked eight books. I won't spoil Euan's podcast, as I think it might be released next Sunday. You can sign up for his Newsletter here, and while you're there, have a browser around and have a listen to some other interviews.
Click here to download issue 283 (high quality, 152Mb)
Tim Parkin
Content
Issue Two Hundred and Eighty Three