Inside this issue

Subscribers Only
sponsored by ..

Viewpoint
Editor's Letter
editor@onlandscape.co.uk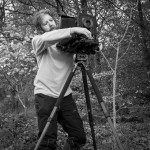 Looking at most landscape photography publications (and that includes this one), you could easily assume that the genre is defined by overt beauty and the unlived wild. After all, this is how the vast majority of landscape photographers find their love of the genre as a form of escape or admiration of the landscape. But, like the black sheep of the family, there is a parallel genre of landscape which is almost *defined* by the lack of beauty and use of inhabited spaces.
You can probably blame the New Topographics for a lot of this, even now, nearly 50 years later. That exhibition provided a blueprint for much of 'contemporary' landscape photography for the following couple of decades and still exists as a knee-jerk template for many lazy students. The template model of overcast skies, ugly or brutal surroundings, and deadpan compositions are like kryptonite for the typical hobbyist landscape photographer though. And so, the two approaches to landscape photography provide two loci from which each photographer must choose.
It's like there are three sliders: 'beauty <-> neutral, 'wild <-> lived', and 'instinctual <-> philosophical', but historically, there were only a few combinations used (beauty/wild/instinctual or ugly/lived/philosophical).
Fortunately, many photographers have found the space in between the two worlds, the unobvious combinations of sliders, interesting enough that we can now discover many more projects to appreciate and to provide inspiration.
In this issue, I've reviewed a book which reminded me that there are lots of interesting photographers out there and that you don't always have to want to create work like them to appreciate them and find them inspiring. I hope some of you can get as much out of exploring these different spaces as I have over the years, even if your love remains those wild, unlived spaces.
Click here to download issue 289 (high quality, 134Mb)
Tim Parkin
Content
Issue Two Hundred and Eighty Nine