Inside this issue
sponsored by ..

Viewpoint
Editor's Letter
editor@onlandscape.co.uk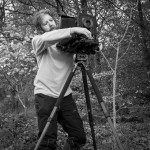 The snow has well and truly hit us in the UK over the last two weeks and we've had a load of pictures contributed to our 'call for snowy action' on Facebook. And that reminds me to ask you to like our Facebook page, follow us on Twitter as we're using these channels to inform people about our movements, any competitions and updates (including news) and also to solicit new ideas for the magazine. You can use the icons at the top of the page to get to them - we're also just starting to use Google Plus so if you have the inclination.
We're quite excited to have an interview with one of the top US nature photographers who really embeds himself in some of the most extreme weather conditions. Marc Adamus was a pleasure to interview and he allowed us to share some high resolution images with our readership.
We also have a review of the "Seduced by Art" exhibition at the National Gallery and the "Gainsborough, Constable and Turner" at the Royal Academy still to come - two exhibitions worth visiting for very different reasons.
We're on location in the Lake District from tomorrow and will be based in Borrowdale so if you want to meetup somewhere near Grange just drop us a line on Twitter or Facebook! Until next time...
p.s. Don't forget that we're working on the PDF after we get the issue ready so until we have content a month in advance the PDF will lag behind the online version by roughly a week.
Tim Parkin