Inside this issue

Subscribers Only
sponsored by ..

Viewpoint
Editor's Letter
editor@onlandscape.co.uk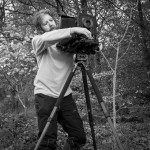 When we organised the talk hub for Linhof Studio at the Photography Show I knew all of the speakers apart from one. That single unknown was a photographer called Dan Rubin and he's fairly well known to those who frequent the social media photography website known as Instagram as having one of the first and most popular accounts. All I knew about Dan was his press photo and that was enough for me to be put off immediately.
So it was with some surprise that he was actually a normal human being and even more surprisingly, someone I had actually known for over 12 years (a few years of crossing paths at web conferences). He also gave a very interesting talk about his approach to photography. One of the biggest things I took away from speaking to Dan was that his use of so many cameras wasn't just an affectation - each camera had a personality, a way of being used that affected the way Dan saw the world and hence the end result. This is something I've seen from my own work - different types of camera make you see differently. In Dan's case, this camera agnostic view of photography has ended up with him getting big commissions where he'll mix taking pictures with film and digital, large format and holga, SLR and twin lens reflex.
If this is true, has the homogenisation of camera design over the last decade limited expression and is this another reason why people are drawn to cameras like the Fuji system? It does suggest that the more camera styles on the market, the better it is for photography! While you're thinking about that, you can read more about Dan Rubin here and enjoy his talk on You Tube in this issue.
Click here to download issue 113 (high quality, 90Mb)
Tim Parkin
Content
Issue One Hundred and Thirteen