Inside this issue

Subscribers Only
sponsored by ..

Viewpoint
Editor's Letter
editor@onlandscape.co.uk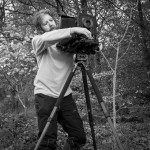 It may be two years until the next conference, but I'm sitting here in the midst of a move to Scotland and pondering on who we should approach as speakers. Many of my favourite photographers have excluded themselves from our short list by dint of being dead (Josef Sudek, Eliot Porter, Peter Dombrovskis, Bill Brandt). Many other photographers who have excellent and inspiring work don't make the best speakers (not giving names). We have a short list of a few photographers that we would like to see already but, again, I'd like to open the decision-making up to some of our readers. If you've seen an inspiring talk by a landscape photographer, from anywhere in the world, please let us know, and we'll add it to our list of choices.
In the meantime, we've already visited On Landscape's new base and are very pleased that we can get five times faster internet over our mobile phones than we currently have through BT's physical network and we've been told we should get access to Fibre broadband as soon as we're in. After spending five minutes loading a single page on Flickr this week (which I'm presuming isn't normal Flickr load times) we are all itching to finish moving as fast as possible!
Click here to download issue 127 (high quality, 83Mb)
Tim Parkin
Content
Issue One Hundred and Twenty Seven