Inside this issue

Subscribers Only
sponsored by ..

Viewpoint
Editor's Letter
editor@onlandscape.co.uk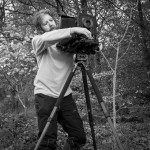 This week, in between moving houses and scanning film, I've been judging another photography competition. This time it's the International Landscape Photographer of the Year, a competition run by Peter Eastway of Better Photography. It's always an honour to be asked to do this sort of work but I also get a lot out of it in terms of seeing the large range of photographs that are being submitted and finding out, from analysing my own choices and those of other judges, just what it is that engages in landscape photography.
A photograph really has to engage on multiple levels to get past the instinctive filter. A picture with a strong and creative composition will definitely get a second look. But what I took from it on a personal level was me was two equal and opposite things. Firstly how to really look at my own images and secondly that individual images, however amazing and however much I loved them, told me almost nothing about the photographer or the subject. A photographer and his or her story is more, much more, than any of their individual photographs and, knowing this, the mass reaction to any individual photograph is far from the most important thing.
Click here to download issue 128 (high quality, 173Mb)
Tim Parkin
Content
Issue One Hundred and Twenty Eight